In today's rapidly evolving technological landscape, the role of chief information security officers (CISOs) is facing new challenges and opportunities. As organizations strive to address increasing risks and leverage emerging technologies, cybersecurity has taken center stage.
In this article, we delve into the key insights from a recent survey of CISOs from Heidrick & Struggles, exploring the evolving landscape of cybersecurity and its implications for organizational sustainability.
We also discuss the importance of succession planning, the need for expanded cybersecurity expertise, and the significance of competitive compensation packages. Furthermore, we examine the growing demand for cybersecurity expertise on corporate boards and the complexities surrounding qualifications in this domain.
Lastly, we highlight the importance of diversity and inclusion in cybersecurity leadership, with a focus on the increasing need for diverse talent in CISO roles. Join us as we explore the future of cybersecurity and the imperative for organizations to adapt and thrive in an ever-changing digital landscape.
Organizational structure and risks
The survey revealed some concerning findings regarding organizational structure and risks:
Forty percent of CISOs reported that their company lacks a succession plan for the role, with an additional 13% stating that their company is not in the process of developing one. This absence of succession planning poses a significant organizational risk, especially considering that 76% of leaders expressed openness to changing companies within the next three years.
Artificial Intelligence (AI) emerged as the most frequently identified significant threat over the next five years. This finding highlights the need for CISOs to continuously evolve their skills, particularly in understanding software engineering and cloud security. The broader trend is a shift toward the CISO role becoming more technical, aligning with the concept of "shifting left" in security practices.
Encouragingly, 80% of respondents agreed that they have the ability to invest in leadership and development to enhance their team's capabilities.
Despite progress, over half of the respondents believe their corporate boards only somewhat possess or lack the knowledge and expertise to respond effectively to their cybersecurity presentations. However, the survey showed a notable increase in the number of CISOs sitting on corporate boards, with 30% currently holding such positions compared to the previous year's 14%.
Compensation
The survey also shed light on compensation trends for CISOs across different regions:
In the United States, CISOs reported the highest compensation, with a median total cash compensation of $620,000 in 2023, representing a 6% increase compared to the previous year. The median total compensation, including annualized equity grants or long-term incentives, reached $1,100,000.
In Europe, the average total cash compensation for CISOs was $457,000, with an average total compensation of $552,000, including any annualized equity grants or long-term incentives.
CISOs in Australia reported an average total cash compensation of $368,000, while the average total compensation, including any annualized equity grants or long-term incentives, was $586,000.
Across regions, CISOs in the financial services industry received the highest average total compensation, while those in the technology and services industry received the highest average annual equity or long-term incentives (LTI).
In terms of bonuses, while the vast majority of respondents received bonuses and annual equity, only half reported receiving a cash joining bonus and about one-third reported receiving an equity joining bonus. Those in financial services reported the highest average cash bonus, while those in technology and services reported the highest average equity bonus.
Survey Methodology
During this survey, participants were asked to provide information on how their role is structured, to whom they report and who reports to them, and data on compensation including current base salary, bonus for the most recent fiscal year, and annualized equity or long-term incentive pay, as well as joining bonuses.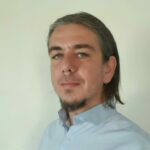 Dimitris is an Information Technology and Cybersecurity professional with more than 20 years of experience in designing, building and maintaining efficient and secure IT infrastructures.
Among others, he is a certified: CISSP, CISA, CISM, ITIL, COBIT and PRINCE2, but his wide set of knowledge and technical management capabilities go beyond these certifications. He likes acquiring new skills on penetration testing, cloud technologies, virtualization, network security, IoT and many more.