HR management platform Kronos has been hit by a ransomware attack and information from its customers may have been accessed.
Also hit by the attack is Kronos Workforce Central, which contains a suite of workforce management solutions for time and attendance, absence management, scheduling and more. The Kronos Workforce Central tools were created specifically for industries to help manage their entire workforce on a cloud platform.
For now, Kronos recommends its clients look into alternatives for workforce management while it navigates this situation.
High Profile Clients Using Kronos
High profile clients using Kronos systems include the City of Cleveland's government, Tesla, Temple University, Winthrop University Hospital, Clemson University, and UK supermarket chain Sainsburys.
Timeline of the Event
Kronos first became aware of unusual activity on Kronos Private Cloud on Saturday evening. This private cloud houses data for UKG Workforce Central, UKG TeleStaff, Healthcare Extensions, and Banking Scheduling Solutions.
The company wrote in a blog post on Sunday that it was likely the issue may require several weeks to resolve. Kronos so far has not released a restoration time.
"At this time, we are not aware of an impact to UKG Pro, UKG Ready, UKG Dimensions, or any other UKG products or solutions, which are housed in separate environments and not in the Kronos Private Cloud," Kronos' executive vice president Bob Hughes wrote.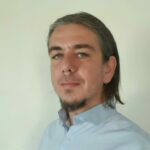 Dimitris is an Information Technology and Cybersecurity professional with more than 20 years of experience in designing, building and maintaining efficient and secure IT infrastructures.
Among others, he is a certified: CISSP, CISA, CISM, ITIL, COBIT and PRINCE2, but his wide set of knowledge and technical management capabilities go beyond these certifications. He likes acquiring new skills on penetration testing, cloud technologies, virtualization, network security, IoT and many more.