In a recent development that sent shockwaves through the cybersecurity landscape, global networking equipment and technology powerhouse D-Link has confirmed a data breach. This breach became public knowledge when a threat actor offered stolen data for sale on the BreachForums platform.
D-Link's Response
D-Link was quick to react. The company learned of the alleged data breach on October 2, 2023, and promptly initiated an investigation with the assistance of the security firm Trend Micro. Importantly, D-Link reported that this breach had no impact on its operational capabilities.
The Data Stolen
The threat actor claimed to have stolen an extensive amount of data, including 3 million lines of individual information and the source code for D-Link's D-View network management software.
This stolen archive amounted to 1.2 GB, containing data from Taiwanese government officials, CEOs, and employees, which included names, emails, addresses, companies, phone numbers, registration dates, and the last sign-in dates of the affected users.
The Investigation
The investigation uncovered that the stolen data originated from an outdated D-View 6 system, which reached its end of life as early as 2015. This data was primarily used for registration purposes and contained no user IDs or financial information. It's believed that an unwitting employee fell victim to a phishing attack that triggered the breach, granting unauthorized access to this obsolete data.
Limited Impact
D-Link's response also involved the immediate shutdown of servers relevant to the breach. The company reported that only about 700 records were stolen, contrary to the threat actor's claim of millions. These records were outdated and fragmented, with most of the data being low-sensitivity and semi-public. Consequently, D-Link assured that the majority of its current customers would remain unaffected by this incident.
In summary, the D-Link data breach serves as a reminder of the persistent threat of cyberattacks and highlights the importance of maintaining robust cybersecurity measures, even for older systems. The company's swift response and transparency helped mitigate the potential damage, emphasizing the significance of proactive cybersecurity strategies in the modern digital landscape.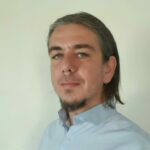 Dimitris is an Information Technology and Cybersecurity professional with more than 20 years of experience in designing, building and maintaining efficient and secure IT infrastructures.
Among others, he is a certified: CISSP, CISA, CISM, ITIL, COBIT and PRINCE2, but his wide set of knowledge and technical management capabilities go beyond these certifications. He likes acquiring new skills on penetration testing, cloud technologies, virtualization, network security, IoT and many more.