In this post, we will share the top cybersecurity and information security job positions requested by employers, and the typical education requirements, certifications, and skills needed to land a job in one of these high-demand roles.
Cybersecurity/Information security is a booming industry. Relevant job postings have grown significantly all over the world and it is more likely for this demand to show more growth.
Information Security Analyst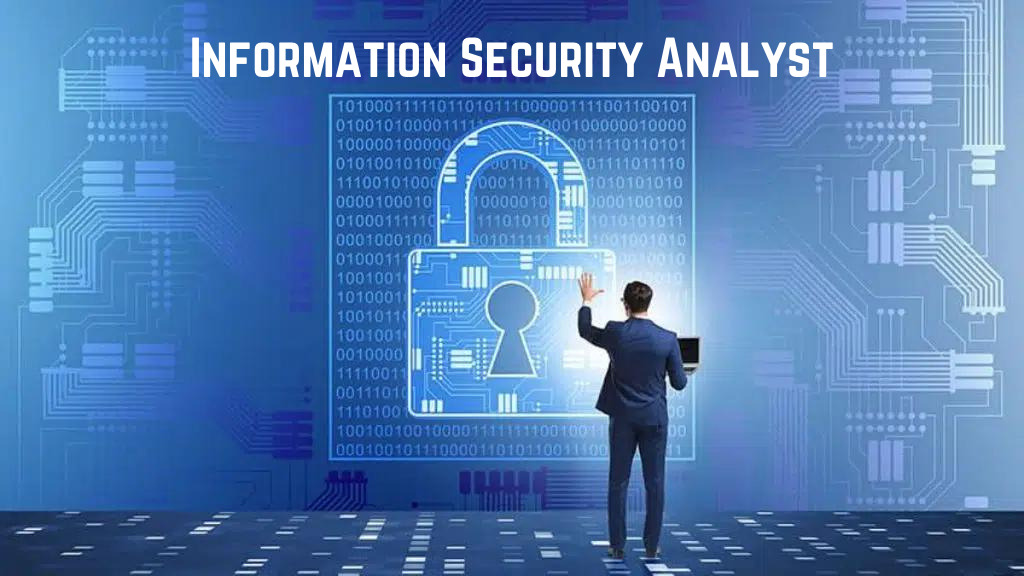 Information security analysts design and implement security systems to protect a company or organization's computer networks from cyber attacks, and help set and maintain security standards.
The main responsibilities of an information security analyst include:
monitoring of networks for security issues
investigation of security breaches and incidents
install and configure security controls
perform tests to uncover security vulnerabilities
perform and/or assist in penetration testing activities
perform compliance control testing and reporting
collaborate with teams across the company to implement best security practices
prepare reports on security breaches and incidents describing the extent of the damage
make appropriate recommendations to senior management on security advancements to best protect the company's assets
Typical Qualifications and Working Experience Required
Information security analyst positions typically call for at least a bachelor's degree. Majoring in computer science or computer engineering can set you up to be a competitive job candidate.
Working experience is often preferred. It is common for technically skilled professionals with no specific information or cyber security experience to be hired for this role.
Certifications
Certifications are not required but are highly recommended and desirable. Some typical credentials companies look for in candidates for an information security analyst role are: CCNA, SSCP, CompTIA Security+, CompTIA Network+, CEH, CISSP
Interview questions for an information security/cybersecurity analyst position
Information Security Officer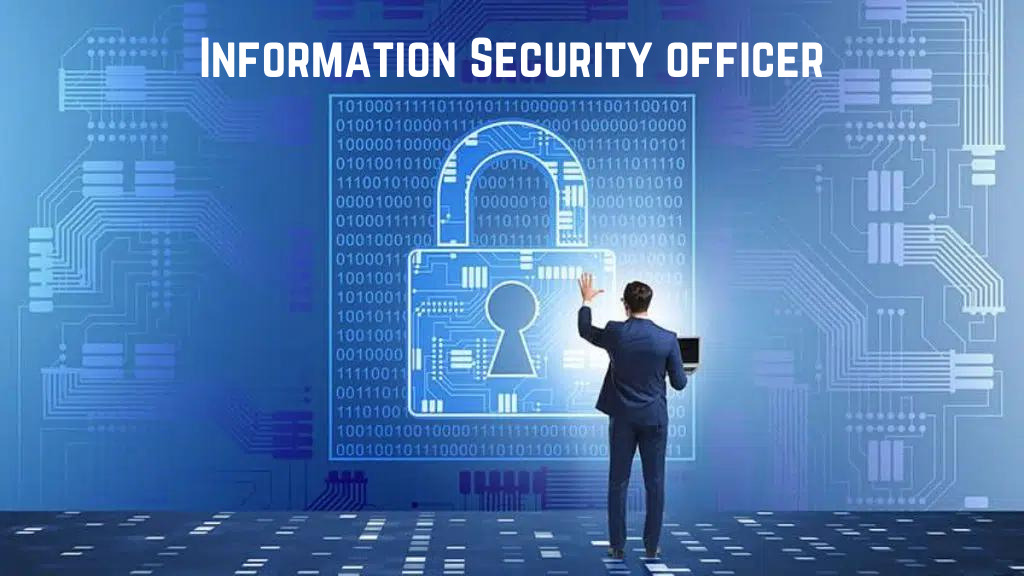 Information security officers plan and implement policies to protect a company's computer network and data from various forms of security breaches.
Many companies assign duties to the information security officer which are similar to those of the information security analyst role. In reality, though, the information security officer is an information security professional who is technically skilled but also business oriented.
The main responsibilities of an information security officer include:
development of risk, compliance, and information security policies
develop security awareness programs
implementation of risk and control frameworks like ISO 27001/2, COBIT, NIST, PCI
execution and management of a risk assessment program
support overall security operations
Typical Qualifications and Working Experience Required
Information security officer positions typically call for at least a bachelor's degree in computer science or a technology-related field. A master's degree is a plus.
Working experience for this role is often required. Knowledge of information security frameworks like ISO 27001, and NIST CSF is often preferred and many times required for such a role.
Certifications
Certifications are desirable for this role but recruiters are also willing to select candidates who have working experience in similar roles and responsibilities. Typical certifications for such a role may include ISO27001 lead implementer/lead auditor, CISSP, CISM, and PCI.
Penetration Tester
One of the most famous positions in the information security industry.
Penetration testers assess the security of systems within the organization. Through hands-on testing, they attempt to discover and exploit vulnerabilities in the systems, networks, and software. Penetration testers use the test results to develop recommendations for their final report submitted to the organization's management.
It is a role that requires constant learning, dedication, creativity but also strong discipline.
The main responsibilities of a penetration tester include:
assess the security of computer software and hardware
plan and create penetration methods, scripts, and tests
simulate security breaches to test a system's relative security
create reports and recommendations from your findings, including the security issues uncovered and the level of risk
advise on methods to fix or lower security risks to systems
present the findings, risks, and conclusions to the management
understand how the flaws that are identified could affect a business, or business function if they're not fixed
Typical Qualifications and Working Experience Required
Working experience in a relevant information security role is often required. Recruiters will usually seek a candidate with at least two to three years of experience. A degree in computer science, cybersecurity, computer systems, and/or network engineering is useful to land such a role.
It is unlikely to jump directly into a penetration tester role without some industry experience especially if your degree is not directly related to penetration testing.
Certifications
Certifications for a penetration tester role are highly desirable by recruiters. Here are the most sought certifications for this role.
Interview questions for a penetration tester position
Prepare yourself for an interview for a penetration tester position. Read more in this article.
Red Team Analyst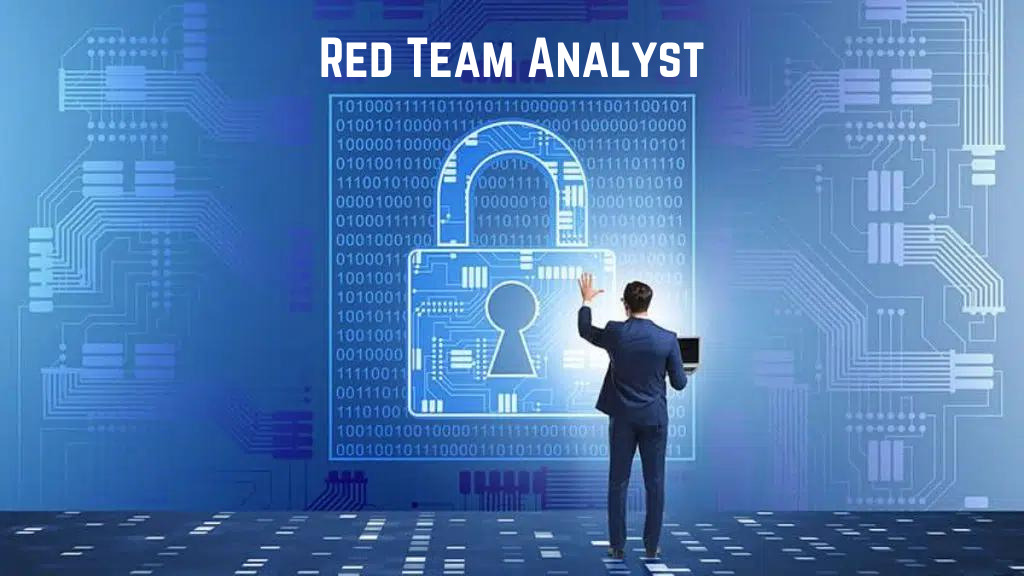 A red team analyst job role is quite similar to that of a penetration tester.
But, the intention of the read teamer is different from that of a penetration tester.
The penetration tester tries to uncover and exploit as many vulnerabilities as possible. The read teamer on the other hand tries to infiltrate undetected and get access to systems and data. This doesn't always mean that the red team will find all the exploitable vulnerabilities to infiltrate. They may just need one…and that is that.
The red team can perform real-life actions to mimic an attacker just like the penetration tester but without time limitation. Penetration testing is based on an agreed testing window and scope, agreed and communicated with the IT and Security personnel of the company.
The activities of a red team are stealthier and extend over larger periods. They look to avoid detection by monitoring systems which will raise flags to the "blue team", who are the "defenders" of the organization. This way, the capabilities of the "blue team" are also tested.
The main responsibilities of a ream team analyst include:
Scope and execute red team threat emulation activities
Work with other security technical teams to test the company's capabilities to secure its assets through threat-centric collaboration
Provide technical findings and executive reports showing the identified strengths, gaps, and opportunities for enhancements
Perform systems, network, and web app penetration testing in line to discover vulnerabilities, reduce response time to security events, and raise confidence in detection
Participate in security reviews
Research current trends and developments in red teaming/pen-testing tools, techniques, and practices, specifically related to Cloud, OT, and IoT
Typical Qualifications and Working Experience Required
Experience of 3 years or more is often required. Knowledge of networking and understanding of enterprise network technologies such as routing, switching, firewalls, proxies, and load balancers is essential. A bachelor's degree is required at a minimum in most cases.
A strong understanding of windows and Linux systems is, of course, essential but also knowledge and experience in network defense technologies like IDS/IPS, antivirus, and endpoint protection software (e.g. EDR).
Many companies may require that you have knowledge and experience in scripting languages such as python, bash, and PowerShell scripting.
Certifications
Certifications are highly desirable for a Red Team Analyst and those might include: OSCP, GPEN, GXPN, OSWE, CRTO
Systems and Network Security Engineer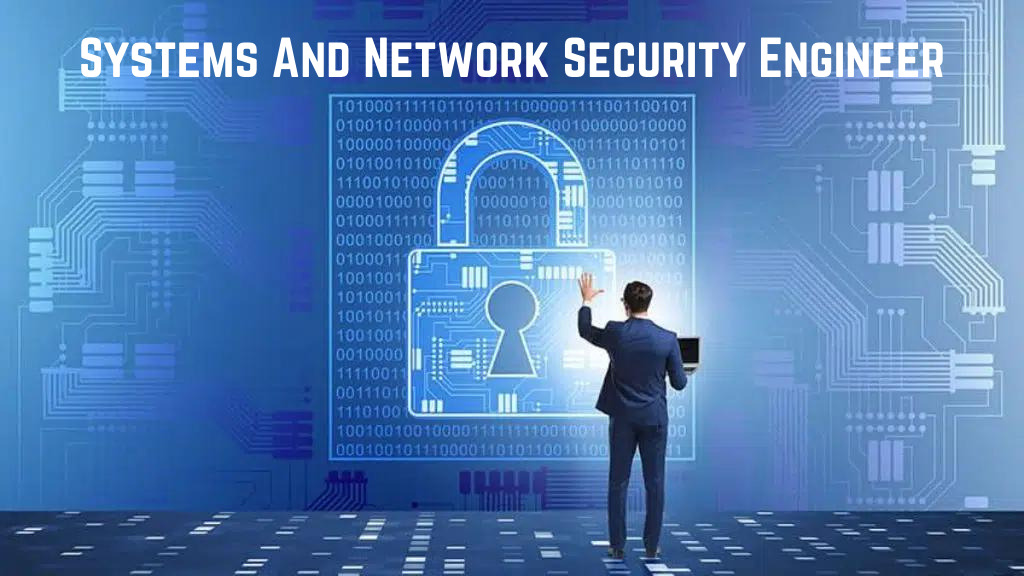 A systems and network security engineer is responsible for the design and administration of the system and network security controls.
It is fairly usual for a systems and network security engineer to come from a system and/or network administrator/engineer position which are closely related. If you are an experienced system/network engineer you most likely already know how critical is to apply security controls to the systems and network components that you install and operate.
The main responsibilities of systems and network security engineers include:
Maintain network security devices to enable pro-active defense of networks
Configure, implement, and maintain all security platforms and any other related software, such as anti-virus, EDR software, routers, Anti-SPAM, switches, IDS/IPS, firewalls, cryptography systems, SIEM, Mobile Device Management (MDM), and identity and access management (IAM) platforms.
The role will most probably be responsible for securing systems and networks across a hybrid environment (on-premise and cloud).
Typical Qualifications and Working Experience Required
A Bachelor's degree or equivalent in information systems or Computer engineering/science is typically required by employers.
It is very likely that you get hired for this role with prior experience in system and network engineer experience. I think of this role as an "entry point" to the Information Security and Cybersecurity industry.
Certifications
Certifications are required for such a role and may include: CCNP, CCNA, CCSA, CISSP, CEH, Security +, CompTIA Server+, MCSE, LPIC, CompTIA Cloud+ and CCSE
Information Security Manager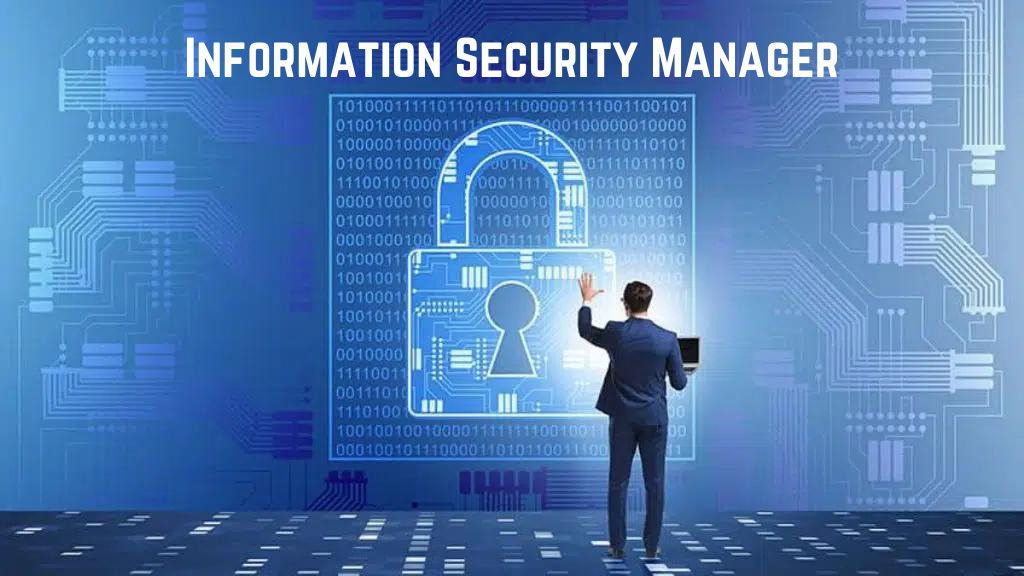 An information security manager (ISM) is responsible for establishing and maintaining a corporate-wide information security management program to ensure that information assets are adequately protected.
This position requires a person with a variety of skills, including people skills and a deep technical understanding of a wide range of products and technologies. You will be required to manage a strong team of security experts which could range from security analysts, engineers, and penetration testers to incident responders in a SOC team.
Communication skills are also important for this role, as you will be required to interact with staff from other departments in an organization as well as with the managerial staff to promote and organize information security projects and initiatives.
Some organizations, depending on their internal structure, may see an information security manager as a CISO (Chief Information Security Officer) or a CSO (Chief Security Officer). There are cases where organizations have a CISO in place and several ISMs reporting to him/her.
The main responsibilities of an information security manager include:
Create and execute the information security strategy
Develop, maintain and publish up-to-date information security policies, standards, and guidelines
Manage budget and relevant costs
Assess and select appropriate technologies related to information security
Manager and configure disaster recovery, business continuity, and backup operations across the organization
Provide information security awareness training to the company's personnel
Communicate information security goals and objectives within the organization
Typical Qualifications and Working Experience Required:
A minimum of 5 years of experience is frequently required for this role along with a bachelor's degree in information systems or information security concentration.
Certifications
Certifications are required for this role and employers usually seek people certified as CISSP, CISM, CISA, ISO27001 lead implementer/lead auditor as well as other certifications, not directly related to information security such as PRINCE2 and ITIL
SOC Manager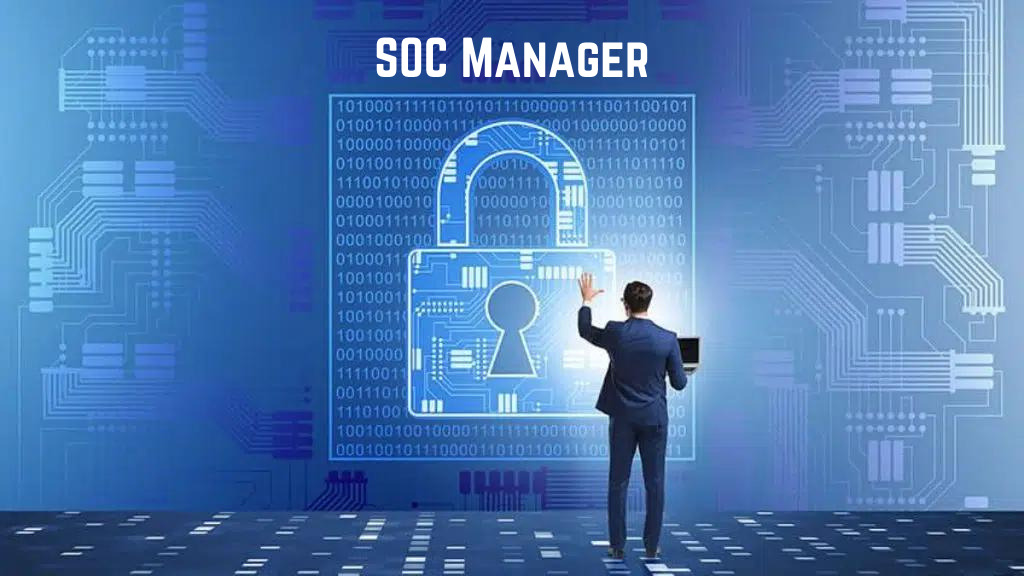 A SOC (Security Operation Center) Manager is the person responsible for the team (SOC Team) that continuously monitors and analyzes security incidents.
Main responsibilities of a SOC Manager:
Lead and manage the SOC team
Ensure proper security event monitoring, management, and response
Ensure incident identification, assessment, quantification, reporting, communication, mitigation, and monitoring
Responsible for threat management, threat modeling, identifying threat vectors, and developing use cases for security monitoring
Creation of reports, dashboards, and metrics, and presentation to the company's management
Typical Qualifications and Working Experience Required:
Working experience (5+ years) in information security and especially as a SOC manager will be highly sought by hiring companies. Experience in relevant technologies such as windows and Linux systems, databases and web applications, and especially SIEM software may also be required.
Certifications
Certifications like CISSP, CISM, CISA, CEH as well other more technically oriented are desired for this role.
Information Security Auditor
An information security auditor work with companies to provide security audits of systems, applications, and networks. His/her aim is to provide a report to the management with an analysis of the effectiveness of the examined systems and provide recommendations for their enhancement.
An IS Auditor will most likely work with skilled staff in the IT and Information Security industry, thus he/she must have a deep understanding of a wide range of technologies, security frameworks, and standards.
Main responsibilities of an Information Security Auditor:
Plan and execute information security/cybersecurity audits
Providing an independent or internal review of security controls and information systems
Evaluate the security controls and policies
Ensure compliance with applicable laws and regulations
Compile technical reports which interpret and analyze the audit results which are easily understood by the management
Typical Qualifications and Working Experience Required:
An information security auditor doesn't always come from a technical background but understanding a wide range of technologies is beneficial for producing an accurate and comprehensive IS audit.
Certifications
Certifications are practically required for such a role. CISSP, CISM, CISA, ISO 27001/2, COBIT, NIST, PCI are sought by hiring companies.
FAQ
What qualifications do I need for cybersecurity?
In general, a cybersecurity engineer must have the following qualifications: A degree in Computer Science, IT, or a similar field is desired. Two years, or more, of work experience in cybersecurity-related duties, is also beneficial and could rank you higher than other candidates.
Does cybersecurity require coding?
Coding is not required for a cybersecurity role, especially for entry-level roles. For more advanced roles though, scripting languages like Python, Bash, and Powershell are desirable by recruiters and will also benefit you as you can automate a lot of your daily work and have a better understanding of the software and tools you will be using.
Which are the top cybersecurity certificates?
Among the top cybersecurity certificates which will get you a lot of technical knowledge, make you more competitive in the job market, and improve your logical thinking towards information and cyber security are: CISSP, CISM, CISA, CEH, Security+, OSCP
You can get training material for these certificates here:
CISSP, CISM, CISA, CEH, Security+, OSCP
How do I get a Cybersecurity Job with no experience?
Build your foundational knowledge of technology and information security.
Understand a wide range of technologies including server systems, databases, web applications, networks, firewalls, IPS/IDS systems, and WAFs. Practice your skills with home labs and use tools like Wireshark, nmap, metasploit, and Nessus, and experiment with Kali Linux which is an operating system with many preinstalled tools for security testing.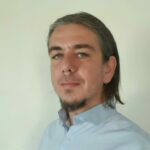 Dimitris is an Information Technology and Cybersecurity professional with more than 20 years of experience in designing, building and maintaining efficient and secure IT infrastructures.
Among others, he is a certified: CISSP, CISA, CISM, ITIL, COBIT and PRINCE2, but his wide set of knowledge and technical management capabilities go beyond these certifications. He likes acquiring new skills on penetration testing, cloud technologies, virtualization, network security, IoT and many more.