TikTok, the popular social media app, has been fined $15.6 million (£12.7 million) by the UK's data protection watchdog, the Information Commissioner's Office (ICO). The fine was imposed after the company failed to protect 1.4 million children under the age of 13 from accessing its platform in 2020.
The ICO found that TikTok used children's data without parental consent, which may have led to the tracking and profiling of young users. The app also presented them with potentially harmful or inappropriate content.
The ICO's Findings
According to John Edwards, information commissioner for the ICO, TikTok "took no steps" to get parents' consent. He emphasized that there are laws in place to ensure that children are as safe in the digital world as they are in the physical world, and TikTok did not abide by those laws.
Edwards further warned that inappropriate content can become more and more extreme, which can be quite harmful to children who are not old enough to understand the implications and make appropriate choices.
TikTok's Response
In response to the fine, a TikTok spokesperson said that the company invests heavily to help keep children under 13 off the platform, and their safety team works around the clock to ensure the safety of their community.
The spokesperson added that they will continue to review the decision and are considering their next steps.
Expert Opinions
Prof Sonia Livingstone, a researcher who studies children's digital rights and experiences at the London School of Economics and Political Science, expressed satisfaction that the ICO had taken action against TikTok.
However, she worries that the fine may not be enough to prompt real change in the app's operations. Livingstone hopes that TikTok will thoroughly review its practices and prioritize children's privacy and safety in the future.
What's Next?
TikTok has 28 days to appeal the fine. The company will likely face increased scrutiny from regulators and public pressure to ensure that they are taking appropriate measures to protect young users.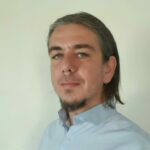 Dimitris is an Information Technology and Cybersecurity professional with more than 20 years of experience in designing, building and maintaining efficient and secure IT infrastructures.
Among others, he is a certified: CISSP, CISA, CISM, ITIL, COBIT and PRINCE2, but his wide set of knowledge and technical management capabilities go beyond these certifications. He likes acquiring new skills on penetration testing, cloud technologies, virtualization, network security, IoT and many more.