The OpenSea NFT marketplace is one of the largest platforms for buying and selling non-fungible tokens (NFTs) – unique digital assets that are verified on the blockchain. However, recently a security researcher discovered a vulnerability in the OpenSea platform that could have serious implications for NFT buyers and sellers.
The Vulnerability and its Implications
The vulnerability allowed attackers to create fake listings or alter the details of existing ones. This could lead to unsuspecting buyers purchasing fake or non-existent NFTs. This type of fraud could cause significant financial losses for buyers, but it could also harm artists and creators who rely on NFTs as a source of income. Such incidents could undermine the credibility of NFTs as a legitimate investment opportunity.
Immediate Actions Taken by OpenSea to Address the Vulnerability
OpenSea's security team responded quickly by temporarily disabling the ability to edit listings and introducing new security measures to prevent future attacks. The company also refunded affected buyers and urged users to be cautious when making purchases. Although OpenSea's prompt action is commendable, the vulnerability highlights the importance of implementing stricter security measures across all NFT marketplaces.
Addressing the Broader Issue of NFT Security
As NFTs continue to grow in popularity, so does the potential for cyber attacks and fraud. To prevent such incidents from occurring, stricter security measures are required, such as identity verification for sellers, greater transparency around NFT provenance and authenticity, and more rigorous auditing of NFT listings. Implementing these measures would help protect NFT buyers and sellers and ensure the integrity of the NFT market.
Conclusion: Securing the Future of the NFT Industry
The OpenSea NFT marketplace vulnerability highlights the importance of maintaining high levels of security in the growing NFT industry. By taking proactive steps to address vulnerabilities and implement stricter security measures, we can help to protect NFT buyers and sellers and ensure the integrity of this emerging market.
The NFT market has the potential to revolutionize the art and investment industries, and it is crucial to take steps to ensure its long-term success.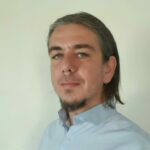 Dimitris is an Information Technology and Cybersecurity professional with more than 20 years of experience in designing, building and maintaining efficient and secure IT infrastructures.
Among others, he is a certified: CISSP, CISA, CISM, ITIL, COBIT and PRINCE2, but his wide set of knowledge and technical management capabilities go beyond these certifications. He likes acquiring new skills on penetration testing, cloud technologies, virtualization, network security, IoT and many more.