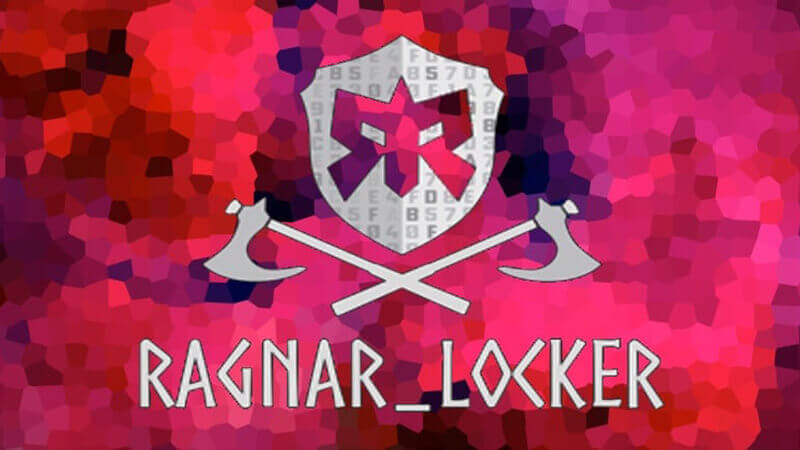 In a significant international law enforcement operation, the authorities managed to apprehend a malware developer linked to the notorious Ragnar Locker ransomware operation. This operation marks a turning point in the battle against cybercriminals. Let's delve into the details and implications of this groundbreaking development.
The Capture of Ragnar Locker Ransomware's Infrastructure
Just recently, a collaborative effort among international law enforcement agencies resulted in a substantial blow to the Ragnar Locker ransomware operation. During this operation, the police successfully seized control of the infrastructure behind this malicious group. Notably, the seizure included the Tor negotiation and data leak sites, which played a pivotal role in Ragnar Locker's operations. These sites were scattered across multiple locations, including the Netherlands, Germany, and Sweden.
Apprehending a Malware Developer
One of the most significant achievements of this operation was the arrest of a key player in the Ragnar Locker ransomware operation – a malware developer with critical involvement in the group's activities. This arrest is a major breakthrough in the fight against cybercrime.
Ragnar Locker Ransomware: A Persistent Threat
The Ragnar Locker ransomware gang has been a persistent and dangerous threat since late December 2019. It caught the attention of the FBI, which issued two flash alerts to alert the public and organizations to this group's malicious activities.
In March 2022, the U.S. Federal Bureau of Investigation (FBI) and the Cybersecurity and Infrastructure Security Agency (CISA) issued another flash alert, highlighting that the Ragnar Locker ransomware gang had successfully breached the networks of at least 52 organizations across ten critical infrastructure sectors.
International Law Enforcement Cooperation
The operation to capture the malware developer and dismantle the Ragnar Locker ransomware infrastructure was a testament to the power of international law enforcement cooperation. It involved extensive efforts across multiple countries, including Czechia, Spain, and Latvia.
The key target, believed to be a developer for the Ragnar Locker group, was apprehended in Paris, France, on October 16th. Simultaneously, authorities conducted searches at his residence in Czechia. Additionally, five suspects were interrogated in Spain and Latvia in the days that followed. This coordinated effort culminated in the main perpetrator's appearance before the examining magistrates of the Paris Judicial Court.
The Distinctive Threat of Ragnar Locker
One of the distinguishing characteristics of the Ragnar Locker gang was its overt warning to victims against contacting law enforcement. They went as far as threatening to publish all the stolen data, adding a layer of intimidation to their criminal operations.
The Prolonged Investigation
The investigation into the Ragnar Locker ransomware gang began back in October 2021. At that time, investigators from the French Gendarmerie and the U.S. FBI, in collaboration with experts from Europol and INTERPOL, were deployed to Ukraine. Their objective was to conduct in-depth investigative measures alongside the Ukrainian National Police, leading to the arrest of two prominent Ragnar Locker operators.
A Message to Cybercriminals
This successful international operation sends a clear message to ransomware operators worldwide. It underscores the significance of international cooperation in dismantling cybercriminal groups. While prevention and security measures continue to evolve, ransomware operators persist in their pursuit of new victims. Europol remains dedicated to supporting EU Member States in targeting these groups, and each operation contributes to an enhanced understanding of cybercriminal tactics.
In the words of Edvardas Šileris, the Head of Europol's European Cybercrime Centre, "I hope this round of arrests sends a strong message to ransomware operators who think they can continue their attacks without consequence."
This landmark operation is a testament to the relentless efforts of law enforcement agencies in their mission to combat cybercrime and ensure the safety and security of cyberspace.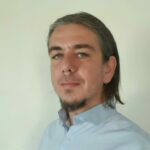 Dimitris is an Information Technology and Cybersecurity professional with more than 20 years of experience in designing, building and maintaining efficient and secure IT infrastructures.
Among others, he is a certified: CISSP, CISA, CISM, ITIL, COBIT and PRINCE2, but his wide set of knowledge and technical management capabilities go beyond these certifications. He likes acquiring new skills on penetration testing, cloud technologies, virtualization, network security, IoT and many more.