The United States Department of Justice has made a significant breakthrough in the fight against cybercrime. On Friday, the department announced that a 20-year-old man from Illinois had been charged for operating the notorious hacker site, "Breachforums." This website was infamous for being a marketplace for stolen data, including login credentials, credit card information, and personal identification.
Breachforums: A Marketplace for Stolen Data
The accused, a resident of Illinois, is alleged to have operated the site and collected fees from the site's users in exchange for providing them access to the stolen data.
The site was active between 2016 and 2020, during which time it amassed over 200,000 members and facilitated the sale of approximately 4 million stolen login credentials.
Charges Faced by the Accused
The Department of Justice has charged the accused with conspiracy to commit computer fraud and abuse, conspiracy to commit wire fraud, and conspiracy to commit identity theft. If found guilty, he could face up to 20 years in prison.
Significant Impact on the Cybercrime Ecosystem
The takedown of Breachforums is a significant blow to the underground cybercrime ecosystem. The site was one of the largest marketplaces for stolen data, and its shutdown is expected to significantly impact the sale of stolen data on the dark web.
The closure of Breachforums will also serve as a warning to others operating similar sites that they will not go undetected and that there are severe consequences for their actions.
Importance of Cybersecurity
This case highlights the importance of cybersecurity and the need for individuals and organizations to take proactive steps to protect their data. Employing strong passwords, two-factor authentication, and other security measures is critical to prevent data breaches. Additionally, monitoring credit reports and bank accounts regularly for any signs of unauthorized activity is crucial.
In conclusion, the takedown of Breachforums and the charging of its alleged operator are significant developments in the fight against cybercrime. It is a warning to those who engage in such activities that they will face consequences for their actions. The importance of cybersecurity cannot be overemphasized, and individuals and organizations must take proactive measures to protect their data.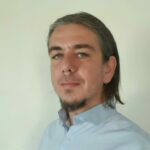 Dimitris is an Information Technology and Cybersecurity professional with more than 20 years of experience in designing, building and maintaining efficient and secure IT infrastructures.
Among others, he is a certified: CISSP, CISA, CISM, ITIL, COBIT and PRINCE2, but his wide set of knowledge and technical management capabilities go beyond these certifications. He likes acquiring new skills on penetration testing, cloud technologies, virtualization, network security, IoT and many more.