Even though China has vowed to improve the protection of online user data, instructing their tech companies to ensure safe storage of information, a hacker claims to have obtained data of 1 billion Chinese citizens.
ChinaDan in Breach Forums
This is an unconfirmed claim from an anonymous hacker under the name "ChinaDan", who posted in Breach Forums offering to sell data of 1 billion Chinese citizens for 10 bitcoin which is the equivalent of $200,000.
The hacker claims to have 23 terabytes of data in his possession and according to the post, it was obtained by the Shanghai National Police (SHGA).
In 2022, the Shanghai National Police (SHGA) database was leaked. This database contains many TB of data and information on billions of Chinese citizens. Databases contain information on 1 billion Chinese national residents and several billion case records, including: name, address, birthplace, national ID number, mobile number, all crime/case details.
Over the weekend, ChinaDan's post has been widely discussed on China's Weibo and WeChat social media platforms over the weekend, with many users worried it could be real.
The hashtag "Shanghai data leak" was blocked on Weibo by Sunday afternoon, but there are still a few discussions on Chinese social media about this incident.
If this breach is actually true, then it would be among the biggest and worst breaches in history.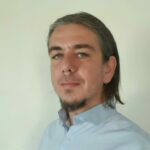 Dimitris is an Information Technology and Cybersecurity professional with more than 20 years of experience in designing, building and maintaining efficient and secure IT infrastructures.
Among others, he is a certified: CISSP, CISA, CISM, ITIL, COBIT and PRINCE2, but his wide set of knowledge and technical management capabilities go beyond these certifications. He likes acquiring new skills on penetration testing, cloud technologies, virtualization, network security, IoT and many more.