In an unintentional breach of cybersecurity, Google's VirusTotal platform disclosed the identities and email addresses of hundreds of individuals employed in defense and intelligence agencies worldwide.
This incident has raised concerns about the potential for phishing attempts and highlights the need for improved data protection measures.
The Unintentional Leak and its Consequences
The VirusTotal platform allows organizations to upload suspected malware for analysis by various anti-virus tools. It then shares these files with the cybersecurity community to bolster its ability to detect and respond to threats.
Unfortunately, a list containing 5,600 names of the platform's customers was accidentally exposed on the platform itself, potentially exposing the identities of employees affiliated with organizations like U.S. Cyber Command, the National Security Agency, the Pentagon, the FBI, and several U.S. military branches.
Global Impact: Names from International Defense and Intelligence Agencies
Beyond the United States, the leaked list also includes individuals from various international organizations, such as the United Kingdom's Ministry of Defence and the National Cyber Security Centre, part of GCHQ. Additionally, personnel from the Cabinet Office, Nuclear Decommissioning Authority, and the Pensions Regulator have been affected.
The Phishing Threat and its Implications
The primary concern among the affected organizations, including private sector users of VirusTotal, is the possibility of targeted phishing attempts using the leaked email addresses. Cybercriminals could exploit this information to launch sophisticated attacks on individuals within these organizations, putting sensitive data and national security at risk.
Google's Response and Ongoing Measures
Google acknowledged the breach and promptly removed the list from the VirusTotal platform. The company is currently reviewing its internal processes and technical controls to prevent similar incidents in the future. It is imperative for tech giants to prioritize data security and continuously improve their operations to safeguard user information.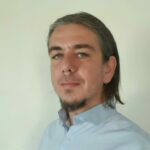 Dimitris is an Information Technology and Cybersecurity professional with more than 20 years of experience in designing, building and maintaining efficient and secure IT infrastructures.
Among others, he is a certified: CISSP, CISA, CISM, ITIL, COBIT and PRINCE2, but his wide set of knowledge and technical management capabilities go beyond these certifications. He likes acquiring new skills on penetration testing, cloud technologies, virtualization, network security, IoT and many more.