In a chilling cyber twist, the notorious hacktivist collective known as "Hacktivist," or SiegedSec, has declared its possession of classified NATO documents. This revelation follows their successful infiltration of the North Atlantic Alliance's servers earlier this year, sending shockwaves through the cybersecurity landscape.
NATO Launches Investigation
The North Atlantic Treaty Organization (NATO) swiftly responded to this alarming breach by initiating a comprehensive investigation. NATO authorities are leaving no stone unturned as they meticulously probe whether these cybercriminals have gained access to sensitive strategic planning and research documents within their IT infrastructure. Stay tuned for forthcoming details as NATO officials promise transparency in sharing their findings.
Hacktivist Group's Bold Move
To bolster their claims, the hacktivist group, a subset of the enigmatic Alphv, took a daring step by publishing a segment of the stolen data on their Telegram channel. Their assertion is that this trove of information was acquired approximately three months ago from the organization's website servers.
Motel One's Ransomware Nightmare
In a parallel cybersecurity incident, Motel One, a budget hotel chain headquartered in Germany, fell prey to a malevolent ransomware attack. The attackers wielded encryption tools to compromise the hotel chain's digital infrastructure, resulting in significant downtime. Motel One, boasting over 90 properties across Europe, divulged that the hackers had breached data pertaining to 169 customer credit cards along with their associated addresses.
Lessons Learned and Suspicions Arise
Despite the relatively limited impact, Motel One is now actively seeking expert guidance to fortify its defenses against potential future cyber onslaughts. Initial suspicions point toward the ALPHV ransomware gang as the culprit. Early assessments indicate that the gang successfully exfiltrated an extensive volume of data, surpassing a staggering 2 terabytes, encompassing both employee and customer information.
Conclusion
Notably, both of these European-based entities find themselves situated in a region that staunchly supports Ukraine amidst its ongoing conflict with Russia. Additionally, these incidents share a common thread – the involvement of ALPHV, a notorious double-extortion gang that had previously targeted MGM Resorts and Caesars Entertainment Casinos earlier this year. Remarkably, both MGM and Caesars, operating in the entertainment and hospitality sectors, resorted to substantial financial contributions to secure the liberation of their encrypted databases.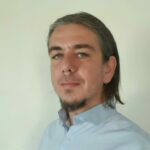 Dimitris is an Information Technology and Cybersecurity professional with more than 20 years of experience in designing, building and maintaining efficient and secure IT infrastructures.
Among others, he is a certified: CISSP, CISA, CISM, ITIL, COBIT and PRINCE2, but his wide set of knowledge and technical management capabilities go beyond these certifications. He likes acquiring new skills on penetration testing, cloud technologies, virtualization, network security, IoT and many more.