With the rise in cloud adoption, companies are increasingly using cloud-based applications, which present a new set of cybersecurity challenges. One solution to address these challenges is the use of Cloud Access Security Broker (CASB).
What is a CASB?
A CASB is a security solution that provides visibility and control over data that is stored in cloud-based applications.
It acts as a gatekeeper between the cloud service provider and the end-user, allowing organizations to monitor and control access to cloud services, data and applications.
What are the benefits of utilizing a CASB?
Cloud Access Security Brokers (CASBs) provide numerous benefits to businesses using cloud-based applications. Here are some of the ways in which a CASB can benefit a business:
Improved Visibility and Control: One of the primary benefits of using a CASB is the increased visibility and control it provides over data that is stored in cloud-based applications. This helps businesses to monitor and control who has access to their data, as well as how it is being used and shared.
Data Protection: A CASB can help businesses to protect their data by providing granular control over user access and data protection policies. This includes features such as encryption, data loss prevention, and malware detection.
Compliance Monitoring: CASBs can help businesses to monitor compliance with regulatory requirements such as GDPR, HIPAA, and PCI DSS. This is achieved through features such as policy enforcement, audit logging, and threat detection.
Improved Security Posture: CASBs can help businesses to improve their overall security posture by detecting and mitigating potential security threats. This includes identifying suspicious activity, unauthorized access, and data exfiltration attempts.
Enhanced Productivity: A CASB can help businesses to improve employee productivity by allowing them to use cloud-based applications securely. This includes features such as single sign-on (SSO) and multi-factor authentication (MFA), which simplify the login process and reduce the number of passwords employees need to remember.
Cost Savings: By providing centralized control and visibility over cloud-based applications, a CASB can help businesses to reduce the costs associated with managing and securing their cloud environment.
Factors to consider when selecting a CASB for your organization
Understand the business needs: Companies should assess their business needs and determine what they want to achieve with a CASB. This will help them to identify the features and capabilities that are important to them.
Evaluate the CASB's capabilities: Companies should evaluate the CASB's capabilities to ensure that it meets their security requirements. Key capabilities to consider include data protection, threat detection, and compliance monitoring.
Consider integration: The CASB should integrate well with the company's existing security infrastructure, including identity and access management, and endpoint security solutions.
Analyze ease of deployment: Companies should consider the ease of deployment and management of the CASB. The solution should be easy to deploy and manage, with minimal impact on end-users.
Check vendor support: It is important to check the vendor's support services, such as customer support, training and documentation, to ensure that the organization can get help when they need it.
Conclusion
CASBs provide a range of benefits to businesses using cloud-based applications. These include improved visibility and control, data protection, compliance monitoring, enhanced security posture, enhanced productivity, and cost savings. By implementing a CASB, businesses can better protect their data and systems from potential cyber threats while ensuring compliance with regulatory requirements.
However, while CASBs provide numerous benefits for securing cloud-based applications and data, they are not a comprehensive security solution. Companies should carefully evaluate their security needs and select the appropriate security solutions to meet their specific requirements.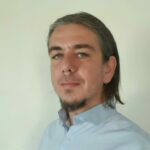 Dimitris is an Information Technology and Cybersecurity professional with more than 20 years of experience in designing, building and maintaining efficient and secure IT infrastructures.
Among others, he is a certified: CISSP, CISA, CISM, ITIL, COBIT and PRINCE2, but his wide set of knowledge and technical management capabilities go beyond these certifications. He likes acquiring new skills on penetration testing, cloud technologies, virtualization, network security, IoT and many more.