A threat actor is claiming that is selling 487 million WhatsApp user phone numbers through a hacking community forum, according to a report by Cybernews.
The report claims that the threat actor is selling the US dataset for $7,000, while the cost for the UK and Germany datasets is $2,500 and $2,000, respectively.
The information is mostly used by attackers for phishing attacks. It is therefore advisable for WhatsApp users to refrain from calls and messages from unknown numbers.
The Database
The database contains mobile numbers of WhatsApp users from 84 different countries including:
US
UK
Egypt
Italy
Saudi Arabia
India
The Data
The threat actor claims that the data set has over 32 million US user records.
Similarly, the impacted users in other regions are:
45 million in Egypt
35 million in Italy
29 million in Saudi Arabia
20 million in France
20 million in Turkey
10 million Russian
and over 11 million in the UK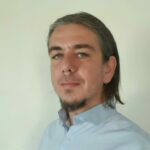 Dimitris is an Information Technology and Cybersecurity professional with more than 20 years of experience in designing, building and maintaining efficient and secure IT infrastructures.
Among others, he is a certified: CISSP, CISA, CISM, ITIL, COBIT and PRINCE2, but his wide set of knowledge and technical management capabilities go beyond these certifications. He likes acquiring new skills on penetration testing, cloud technologies, virtualization, network security, IoT and many more.