Unprecedented Cyber Espionage: US Targeted Thousands of Apple Phones, Says Russian FSB
The Russian Federal Security Service (FSB) has leveled serious accusations against the United States Intelligence Community, alleging a large-scale hacking operation targeting "thousands of Apple phones." The FSB claims that the motive behind these actions was to conduct surveillance on Russian diplomats, revealing an alarming breach of privacy and security.
Unveiling Unknown Malware: Kaspersky Report Strengthens Russian Claims
In a significant development, the renowned Russian cybersecurity firm, Kaspersky, published a report on previously unseen iOS malware originating from an undisclosed source. Initially hesitant to draw a direct connection, Kaspersky later acknowledged that the Russian computer security agency had officially recognized similarities between the reported breaches, adding credibility to the FSB's claims.
Drastic Measures: Russian Administration Orders Disposal of Apple Devices
Allegedly, the administration of the Russian president instructed personnel to discard all Apple devices they possessed, effectively banning iPhones. According to reports, individuals were advised to "either throw them away or give them to your kids." The Federal Bureau of Investigation (FBI) has refrained from sharing specific information about the victims or technical details of the malware.
Contested Conclusions: Kaspersky Raises Doubts Amidst FSB's Accusations
Despite the FSB's assertions, Kaspersky's representative highlighted the lack of technical details to fully validate the conclusions made. The company expressed an inability to confirm all aspects of the FSB's claims. However, the FSB emphasized that the impact of the virus extended beyond Russia's borders, affecting international numbers and wireless customers associated with diplomatic missions and embassies in Russia.
Alleged Collaboration: Russian Intelligence Reveals Apple's Nexus with NSA
Russian intelligence reports suggest a collaboration between Apple and the United States' National Security Agency (NSA). This revelation challenges Apple's proclaimed commitment to user data privacy, casting doubt on the company's integrity.
Official Responses: NSA Silent, Apple Denies Collaboration
The NSA declined to comment on the matter, maintaining silence regarding the allegations. Apple, on the other hand, released an email statement asserting that it does not engage in government collaboration to implement backdoors in its devices. The FBI has not disclosed any specific details about the victims or the technical aspects of the malware.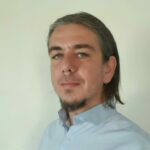 Dimitris is an Information Technology and Cybersecurity professional with more than 20 years of experience in designing, building and maintaining efficient and secure IT infrastructures.
Among others, he is a certified: CISSP, CISA, CISM, ITIL, COBIT and PRINCE2, but his wide set of knowledge and technical management capabilities go beyond these certifications. He likes acquiring new skills on penetration testing, cloud technologies, virtualization, network security, IoT and many more.