A prominent financial institution in Spain faces the brunt of a severe ransomware attack, impacting multiple branches and raising concerns over compromised personal and confidential information.
Globalcaja, headquartered in Albacete, operates a vast network of over 300 offices throughout Spain, catering to nearly half a million customers with a wide range of banking services.
With an extensive consumer loan portfolio surpassing $4.6 billion and a workforce of 1,000 employees, the bank is now confronted with the aftermath of the breach orchestrated by the notorious Play ransomware group.
The Play Ransomware Attack and Stolen Data
The Play ransomware group, known for its previous targeting of government entities in Latin America, recently claimed responsibility for infiltrating Globalcaja. As part of their malicious activities, the hackers purloined a significant amount of undisclosed private and personal confidential data, including sensitive client and employee documents, passports, contracts, and more.
Impact on Globalcaja's Operations
Acknowledging the gravity of the situation, Globalcaja promptly issued a statement confirming that the ransomware attack had impacted computer systems at various local offices. However, the bank reassured clients that their transactions, accounts, and agreements remained unaffected, emphasizing that electronic banking and ATMs continued to function normally. To mitigate further damage, the institution enacted security protocols, leading to the temporary suspension of certain office operations and the disabling of specific workstations. Globalcaja remains committed to resolving the situation swiftly while prioritizing security measures and apologizes for any inconvenience caused to its valued customers.
Uncertainty Surrounding Ransom Payment
Despite the ransomware attack, Globalcaja has not provided any official statement regarding the possibility of paying a ransom. The stance of the financial institution on this matter remains undisclosed, leaving room for speculation and uncertainty.
Escalation of Ransomware Incidents in Spain
Spain has witnessed an upsurge in ransomware incidents throughout 2023, with Globalcaja's attack being the latest addition to the list. Earlier in the year, a prominent hospital in Barcelona fell victim to a crippling ransomware attack, and a Spanish amusement park company experienced a similar ordeal. The financial sector has frequently been targeted by hackers in Spain, amplifying concerns over cybersecurity and data protection in the country.
The Play Ransomware Group's Notorious Activities
The Play ransomware gang first emerged in July 2022, primarily focusing on government entities in Latin America, as revealed by Trend Micro. Their recent exploit involved launching a damaging attack on the City of Oakland, which endured weeks of recovery efforts. The group's nefarious activities have extended to the Massachusetts city of Lowell, as well as multiple European companies, signifying their global reach and the urgency for heightened cybersecurity measures.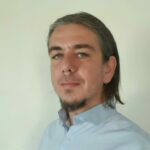 Dimitris is an Information Technology and Cybersecurity professional with more than 20 years of experience in designing, building and maintaining efficient and secure IT infrastructures.
Among others, he is a certified: CISSP, CISA, CISM, ITIL, COBIT and PRINCE2, but his wide set of knowledge and technical management capabilities go beyond these certifications. He likes acquiring new skills on penetration testing, cloud technologies, virtualization, network security, IoT and many more.