Researchers from Comparitech, a UK-based online security firm, analyzed more than 40 dark web marketplaces to see how much identities and bundles of full user credentials were being sold for.

A complete bundle of credentials would typically include some kind of national identity number, name, date of birth, a driver's license number, bank account statements, utility bills and sometimes even scans of passports or licenses.
Comparitech researchers also found stolen credit card data being sold individually or in bulk on the dark web. Some credit card listings contained "dumps" of data – typically hundreds, or even thousands of credit card numbers, usually from the same source.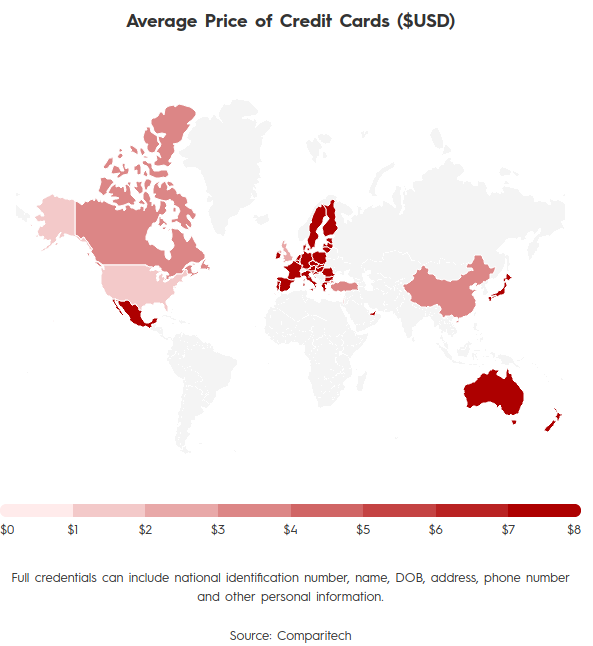 Most data bought and sold on dark web marketplaces is stolen through phishing, credential stuffing, data breaches, and card skimmers, Comparitech found.