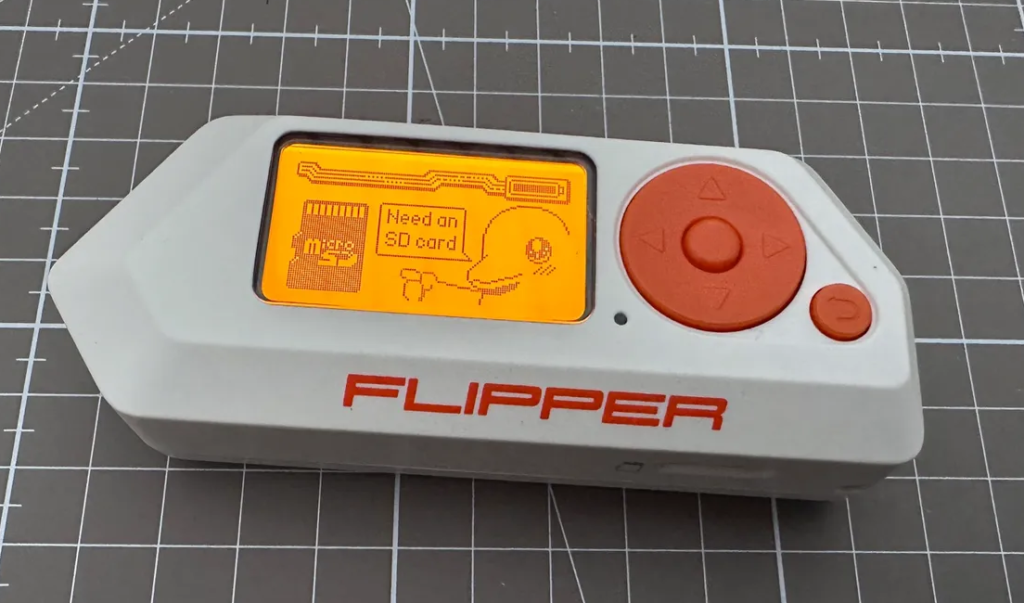 Amazon recently banned the sale of the Flipper Zero portable multi-tool for pen-testers, alleging that it has card-skimming capabilities. This move has sparked controversy, as the CEO of Flipper Devices, Pavel Zhovner, has stated that the device is not capable of skimming bank cards. In this article, we will delve into the details of this ban and its impact on Flipper Zero.
What is Flipper Zero?
The Flipper Zero is a compact, portable, and programmable pen-testing tool that enables users to experiment with and debug various digital and hardware devices using multiple protocols such as RFID, radio, NFC, infrared, Bluetooth, and others.
Users have showcased its capabilities by demonstrating its capacity to activate doorbells, conduct replay attacks to unlock cars and open garage doors, and clone a wide range of digital keys.
Amazon's Ban on Flipper Zero
Amazon recently banned the sale of Flipper Zero on its platform, tagging it as a "restricted product."
This move has created a stir among Flipper Zero users and sellers alike. Some links to previously available Amazon pages selling Flipper Zero tools are dead, while others list it as "unavailable."
The only listings currently available on Amazon when searching for Flipper Zero are accessories such as WiFi Devboards, screen protectors, and silicone cases.
Amazon's Policy on Restricted Products
Card-skimming devices are listed on Amazon's Seller Central portal under the Lock Picking & Theft Devices restricted product category, alongside key duplicating devices and shoplifting devices such as sensormatic detachers.
Amazon has a strict policy against the sale or listing of card-skimming devices. According to a notification sent to one Amazon seller, Flipper Zero was removed from Amazon's catalog because it has been identified as a card-skimming device. Amazon warned Flipper Zero sellers to check all their other listings and remove all other restricted products within 48 hours or face account deactivation.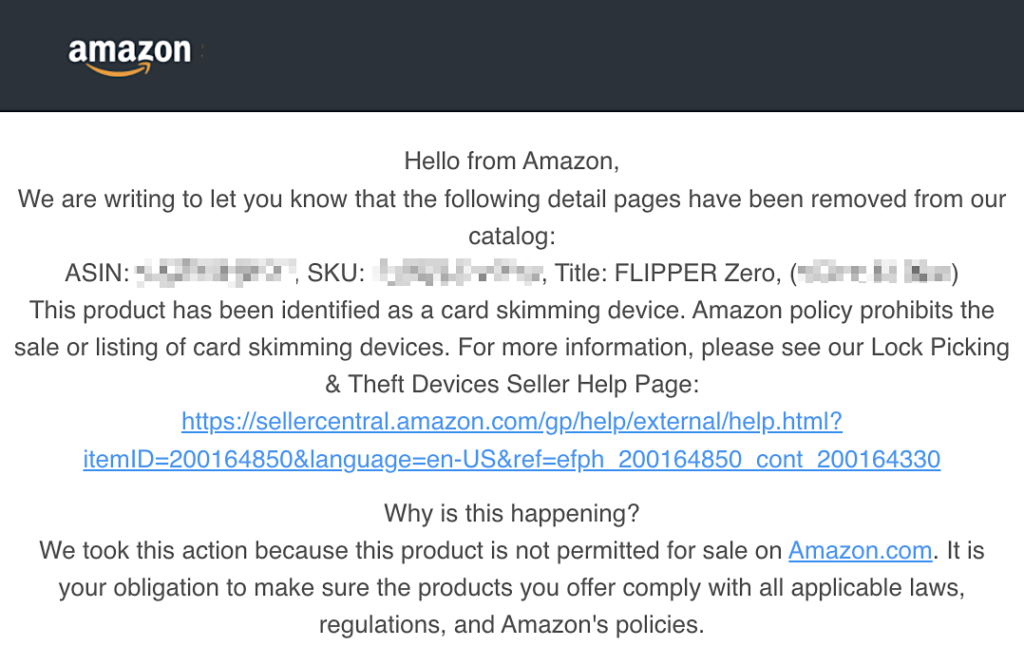 Consequences for Flipper Zero Sellers
Sellers of Flipper Zero on Amazon are now faced with the challenge of finding alternative platforms to sell their products or risk account deactivation. Amazon has warned that failure to properly close or delete all restricted product listings from their inventory may result in the permanent holding of their funds.
Availability of Flipper Zero
Although Amazon has banned the sale of Flipper Zero, buyers can still purchase it from the maker's official store, which gets restocked regularly. However, potential buyers in Brazil have had their incoming Flipper Zero purchases seized by the Brazilian National Telecommunications Agency due to alleged use by criminals. Brazilians who bought the devices say the government agency has rejected all attempts to certify the device.
Conclusion
Amazon's ban on the sale of Flipper Zero has caused a stir in the pen-testing community. While some users and sellers are upset by the ban, others can still purchase the device from the maker's official store. However, the ban by the Brazilian National Telecommunications Agency has made it difficult for potential buyers in Brazil to obtain the device. The response of Amazon to this ban remains unclear at this time.