The critical vulnerability for NSX Data Center for vSphere(NSX-V) tracked as CVE-2021-39144 can be exploited to provide remote code execution to attackers.
Public exploit is available and VMware urges customers to upgrade
VMware warns that an exploit has been made publicly available, and urges its customers to upgrade to the latest release.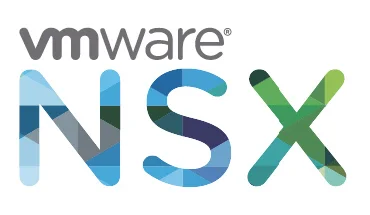 What is VMware NSX-V?
VMware NSX is a network virtualization and security platform that enables the virtual cloud network, a software-defined approach to networking that extends across data centers, clouds, and application frameworks.
The RCE Vulnerability
This remote code execution vulnerability resides in the XStream open-source library. Unauthenticated attackers can exploit the vulnerability in low-complexity attacks without user interaction.
"Due to an unauthenticated endpoint that leverages XStream for input serialization in VMware Cloud Foundation (NSX-V), a malicious actor can get remote code execution in the context of 'root' on the appliance." reads the advisory published by the company.
VMware Confirms the Availability of Exploit Code
"VMware has confirmed that exploit code leveraging CVE-2021-39144 against impacted products has been published." reads the advisory published by the virtualization company.
The company also published separate guidance to upgrade NSX-V 6.4.14 appliances on Cloud Foundation 3.x.
FAQ
How does this vulnerability impact the NSX-v Manager?
VMware has evaluated the severity of this issue to be in the Critical severity range with a maximum CVSSv3 base score of 9.8. A malicious actor with network access to the NSX-v Manager appliance can take full control of NSX-v Manager.
NSX-v is End of General Support, why has VMware released a security patch for this product?
Please note NSX-v is an End of General Support product as of 2022-01-16, this patch has been released as an exception in line with VMware Technical Guidance policies.
I run standalone NSX-v without VCF, is my environment impacted?
All configurations of NSX-v are impacted.
I am running an older version of NSX-v, am I impacted?
Yes, all versions prior to 6.4.14 are impacted.
We have a change freeze and cannot upgrade, is a workaround available?
There is no in-product workaround possible, the only possible remediation is an upgrade of NSX-v. VMware Support will not be engaging on alternative mitigations.
We have migrated from NSX-v to NSX-T, is the environment impacted?
NSX-T is not impacted by this issue.
How do I address this issue in a VCF environment?