Microsoft has released a set of security updates aimed at addressing 75 vulnerabilities across its product portfolio, with three of the vulnerabilities being actively exploited in the wild.
Updates to Address Critical Vulnerabilities
Of the 75 vulnerabilities, 66 are considered Important in severity while nine are rated as Critical.
Remote code execution (RCE) vulnerabilities account for 37 out of the total 75 bugs.
Zero-Day Vulnerabilities Under Active Exploitation
Notably, three zero-days have come under active exploitation. These include:
CVE-2023-21715 (CVSS score: 7.3) – Microsoft Office Security Feature Bypass Vulnerability
CVE-2023-21823 (CVSS score: 7.8) – Windows Graphics Component Elevation of Privilege Vulnerability
CVE-2023-23376 (CVSS score: 7.8) – Windows Common Log File System (CLFS) Driver Elevation of Privilege Vulnerability
While the attack is executed locally by a user with authentication to the targeted system, an authenticated attacker could exploit the vulnerability by convincing a victim through social engineering to download and open a specially crafted file from a website. This could lead to a local attack on the victim computer.
Potential Consequences of Successful Exploitation
Successful exploitation of the above vulnerabilities could enable an adversary to bypass Office macro policies used to block untrusted or malicious files or gain SYSTEM privileges.
Conclusion
Overall, Microsoft's security updates have effectively addressed 75 vulnerabilities, including three zero-day vulnerabilities that were actively exploited in the wild. It is highly recommended that users install these updates as soon as possible to avoid potential security breaches and protect their systems from cyber threats.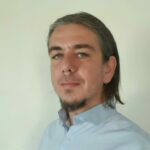 Dimitris is an Information Technology and Cybersecurity professional with more than 20 years of experience in designing, building and maintaining efficient and secure IT infrastructures.
Among others, he is a certified: CISSP, CISA, CISM, ITIL, COBIT and PRINCE2, but his wide set of knowledge and technical management capabilities go beyond these certifications. He likes acquiring new skills on penetration testing, cloud technologies, virtualization, network security, IoT and many more.