Many information security black friday deals you should grab right now, if you are a professional, a student, a researcher, or just a curious person who wants to do and learn more about cybersecurity.
See the sections below organized for deals per: tools, courses and training, hardware and services.
Tools
Nessus Professional
The industry's most widely deployed vulnerability scanner with the broadest coverage, the latest intelligence, rapid updates, and an easy-to-use interface. Effective and comprehensive vulnerability scanning package for one low cost.
50% off Nessus PRO with code: takehalf
Burp Bounty Pro Extension
Burp Bounty Pro is a Burpsuite Pro extension that improve the active and passive burpsuite scanner by means of personalized rules through a very intuitive graphical interface. It can simulate a manual penetration test in search of maximum efficiency, without making unnecessary requests. Buying this product you will get the Burp Bounty Pro extension, along with an annual license and a professional pack of profiles and rules.
20% off with code: CYBERBOUNTY
---
Courses & Training
Burp Suite Certified Practitioner
With this heavily discounted opportunity you get all the benefits of being certified with the security testing software used by more than 60,000 security professionals worldwide, and hardly any of the upfront cost.
November 16 – November 30 2021: The certification exam is on sale for $9.
Purchase date – December 15 2021: If you pass your exam before 15 Dec 21, you qualify for a refund
Reverse Engineering Malware course
20% off with code: BLACKFRIDAY2021
LetsDefend – Blue Team Training
Practical Training for Blue Teamers. Improve your skills in log analysis, incident handling, malware analysis and endpoint analysis and get a better understanding of the SOC environment.
50% off code: BLCKFRDY
Ends: 30th November
ISACA InfoSec/GRC Training
15% off CISA/CISM/CRISC/CGEIT/CDPSE training & cert with code: FLASHSALE15
Ends: 15th December
International Cybersecurity Institute ICSI Training
Multiple training modules from ICSI with 50% off courses releasing 22nd November
Ends: 29th November
CompTIA Courses
https://www.comptia.org/content/lp/black-friday-preview
Try Hack Me
Red and Blue team CTF exercises 20% off annual subscription with code: AOC2021
Ends: December 7th
O'Reilly Learning
https://www.oreilly.com/
40% discount with code: CYBERSAVINGS21
Ends November 29th
---
Hardware Deals
Hak5
Hak5 hacking hardware for pentesters
https://shop.hak5.org/
Huge discounts + free gear
pcWRT Secure WiFi Router
Router with all privacy tools builtin: VLAN, VPN, Ad Block, DoH, Access Control, Monitoring
25% off with code: GITHUBBF21
Yubico/Yubikey
https://www.yubico.com/au/store/black-friday/
Various deals released 22nd November
---
Services
NordVPN
https://nordvpn.com/offer/
72% discount applied to cart
ESET Anti-Virus
https://www.eset.com/us/cyber-weekend-2021/
35% off products applied to cart
MalwareBytes
https://try.malwarebytes.com/
60% off Malwarebytes Premium, 50% OFF Malwarebytes Premium + Privacy
https://try.malwarebytes.com/back-to-business/
25% off Endpoint, Detection and Response products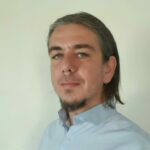 Dimitris is an Information Technology and Cybersecurity professional with more than 20 years of experience in designing, building and maintaining efficient and secure IT infrastructures.
Among others, he is a certified: CISSP, CISA, CISM, ITIL, COBIT and PRINCE2, but his wide set of knowledge and technical management capabilities go beyond these certifications. He likes acquiring new skills on penetration testing, cloud technologies, virtualization, network security, IoT and many more.