Google has recently announced a series of updates aimed at enhancing security and user experience. One of the key highlights is the introduction of dark web monitoring exclusively for Gmail users in the United States. This article explores the significance of dark web monitoring and highlights other major feature upgrades announced by Google.
Dark Web Monitoring for Gmail Users
Google is expanding its dark web monitoring feature to Gmail users in the United States. Previously available to Google One subscribers, this proactive security service will now be accessible to Gmail users as well. Dark web monitoring is crucial in light of frequent data breaches that expose email addresses to potential exploitation.
By promptly alerting users about possible exposures of their email accounts on the dark web, Google empowers them to take immediate remedial actions, safeguarding their accounts from account takeovers, financial fraud, and identity theft.
While currently limited to US users, Google plans to extend this service to select international markets in the future.
Other Exciting Feature Upgrades
In addition to dark web monitoring, Google has introduced several noteworthy feature upgrades to enhance user privacy and convenience:
Better Control Over Android Apps' Data Collection and Usage: Google is providing users with improved control over the collection and usage of their data by Android apps. This update empowers users to manage their privacy preferences more effectively, allowing for a more personalized and secure experience.
Easy Deletion of Google Maps History: With the new update, users can easily delete their Google Maps history, providing them with greater control over their location data. This feature enhances privacy and enables users to manage their digital footprint effortlessly.
Separate Rollout of Safe Browsing API: Google has announced the separate rollout of its Safe Browsing API, which provides protection against online threats, including malware and phishing attacks. This independent integration ensures enhanced security across various online platforms.
"About this Image" Feature: Google has introduced the "About this Image" feature, offering users detailed information about online visual content. Users can now access information about the origins of an image, including its initial appearance and subsequent appearances across the internet. This feature enhances transparency and helps users gain insights into the context and credibility of online images.
Conclusion
Google's recent updates, including the expansion of dark web monitoring for Gmail users and other significant feature upgrades, demonstrate the company's commitment to improving user security and experience. By proactively monitoring the dark web and empowering users with greater control over their data and privacy, Google aims to provide a safer and more personalized digital environment.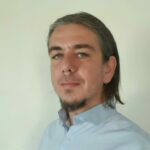 Dimitris is an Information Technology and Cybersecurity professional with more than 20 years of experience in designing, building and maintaining efficient and secure IT infrastructures.
Among others, he is a certified: CISSP, CISA, CISM, ITIL, COBIT and PRINCE2, but his wide set of knowledge and technical management capabilities go beyond these certifications. He likes acquiring new skills on penetration testing, cloud technologies, virtualization, network security, IoT and many more.