You are using your phone to browse the internet probably more than you are using your desktop or laptop computer.
If you want to avoid websites tracking and saving personal information when you visit them, then you should consider using one of the best privacy browsing apps for android.
A latest threat to complete privacy is the introduction of location targeted advertisements on websites. Using one (or more) of the best privacy apps for Android in our list below, will help you easily block trackers, like social media trackers.
Some tracking could help make the web more useful. But other trackers may end up collecting too much data out of your browsing activity.
What is Private Browsing
Web browsers can store data about users' activities. When a browser caches web-based content like usernames, passwords, and images, this helps to speeds up the login process.
That can be convenient for a user. But sometimes you might not want that convenience, if storing that data might compromise your privacy. For example, a web browser could sell user info to third-parties for marketing purposes.
When you use a private browser, all browsing history, search history, and cookies get automatically erased. A private browser also limits web tracking — meaning, websites have trouble keeping tabs on you. Some private browsers even help hide your location.
Why You Need to Use Privacy Browsing Apps
No targeted results
Most of the well-known browsers have cookies enabled on your consent, which means whatever you search on the web is based upon your interest and past searches.
No Browsing History
The browsers in this article will not store your browsing history, which means you won't get personalized results from it. You can browse the internet from scratch every time.
Keep Your Personal Info Private
You get to keep your personal information private both from online services which collect your information for marketing purposes (and more) and from people who have, or may get, access to your devices.
---
1. Firefox Focus
The first top anonymous browsing apps for Android in our list is Firefox Focus. Firefox Focus can block online trackers and easily help you destroy your browsing history.

With Firefox you will get the "Erase Button" feature . With this button, you can easily clear your session just in a single tap.
The app is designed very well and it has a nice clean look which is really better than the standard app.
Firefox also claims this helps minimize data usage, so for those on slim data offerings from their phone contract may find that their current allotment goes a lot further than they are used to.
You should go with this app for safe and secure private browsing.
2. Tor Browser
The official Tor browser for Android devices, which is the worlds strongest tool for privacy online.

Using the Tor browser on your Android device, will enable you to block trackers and ads so that they don't follow you online.
When you are done browsing, all cookies automatically clear. Websites will not be able to detect the type of device you are using nor your location.
When you use Tor Browser for Android, your traffic is relayed and encrypted three times as it passes over the Tor network. The network is comprised of thousands of volunteer-run servers known as Tor relays.
3. Brave
Brave is a web browser based on Chromium, focusing on performance and privacy.
Everything you do on the browser stays private on your device and will not be shared with any third-party. Brave encrypts your sync data to seamlessly use the same browser settings and bookmarks on multiple devices.
Most importantly in regards to privacy, Brave offers a built-in privacy protection feature, where you can choose to block trackers.
For enhanced level of privacy, you can use Brave to leverage Tor connectivity through a private browsing mode. It is not a complete replacement of Tor browser, but Tor network is used as a proxy to hide your original IP and location.
4. DuckDuckGo Privacy Browser
DuckDuckGo is now a well known browser focusing on privacy. It enables you to search anonymously without history and also block advertising and other third party trackers.
It can help you identify if a website is secure, or if it is trying to get your personal information, by showing you a privacy rating for each website you visit.
It is worth mentioning that HTTPS Everywhere now uses the DuckDuckGo Smarter Encryption dataset, to enable even greater coverage and protection for users.
5. Bromite
Bromite is a Chromium-based browser for Android which comes with ad blocking and various privacy enhancements by default. It provides no-clutter browsing experience without privacy-invasive features and with the addition of a fast ad-blocking engine with customizable ad-block features.
6. InBrowser

The last browser on our list is InBrowser. It is a fairly popular choice among privacy web browsers.
It never saves your browsing history or cookies. It also has Tor support so you can access the Tor network while you browse, blocks trackers, uses DuckDuckGo as its default search engine and can integrate with LastPass for password management.
Conclusion
Is private browsing really private?
Thinking about privacy, you may confuse it with complete anonymity. But this is not the case. While you can remain incognito on a shared or work device by using privacy focused web browsers, entities like your employer, your school, your ISP, government agencies and potentially people in your network can see your browsing activities.
The goal of private browsing is to prevent information from being automatically stored on your device, like browsing history or downloaded cookies. Though in some instances, files that have been downloaded or bookmarked may still be saved. Then, the private browsing session expires only when the browser window is closed.
Remember to Close Your Browsing Windows
It is also important to note that in some cases, the longer you leave your private browsing window open, the more browsing data and cookies it accumulates, reducing your privacy protection. Therefore, you should get in the habit of closing your private browsing window frequently to wipe your slate clean.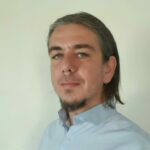 Dimitris is an Information Technology and Cybersecurity professional with more than 20 years of experience in designing, building and maintaining efficient and secure IT infrastructures.
Among others, he is a certified: CISSP, CISA, CISM, ITIL, COBIT and PRINCE2, but his wide set of knowledge and technical management capabilities go beyond these certifications. He likes acquiring new skills on penetration testing, cloud technologies, virtualization, network security, IoT and many more.