Introduction
The recent discovery of a zero-day vulnerability in Barracuda's Email Security Gateway (ESG) appliances has raised serious concerns in the cybersecurity community. Threat actors exploited this vulnerability, prompting Barracuda to issue warnings to its customers. The U.S. Cybersecurity and Infrastructure Security Agency (CISA) has now included this patched vulnerability in its Known Exploited Vulnerabilities Catalog, urging immediate action.
Breach and Vulnerability
Barracuda, a renowned network security solutions provider, disclosed that its Email Security Gateway appliances had been breached. The breach resulted from threat actors exploiting a zero-day vulnerability, which has since been patched. Tracked as CVE-2023-2868, the vulnerability was discovered on May 19. Barracuda promptly released two security patches on May 20 and 21 to address the issue.
Impact and Affected Parties
The severity of the breach is significant due to the widespread use of the impacted Email Security Gateway (ESG) appliances. Hundreds of thousands of organizations worldwide, including prominent businesses, rely on these appliances. However, it is important to note that other Barracuda products remain unaffected, and the company's SaaS email security services have not been compromised.
Investigation and Customer Notification
Barracuda conducted a thorough investigation into the flaw and identified a subset of email gateway appliances that were targeted. The company promptly notified these customers via the ESG user interface, alerting them to the potential impact of the breach on their systems.
Mitigation Measures
In accordance with the Binding Operational Directive (BOD) 22-01, which aims to reduce the risk of known exploited vulnerabilities, federal agencies, including the Federal Civilian Executive Branch (FCEB), must address identified vulnerabilities within specific timelines. To protect their networks against potential attacks, it is crucial for private organizations to review the Known Exploited Vulnerabilities Catalog and take necessary actions to address any vulnerabilities present in their infrastructure.
Conclusion
The Barracuda zero-day vulnerability breach serves as a stark reminder of the ever-present cybersecurity threats faced by organizations worldwide. Prompt action is crucial to mitigate the risks associated with such vulnerabilities. CISA has mandated federal agencies to fix this flaw by June 16, 2023, emphasizing the urgency of the situation.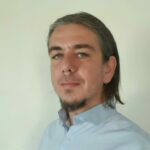 Dimitris is an Information Technology and Cybersecurity professional with more than 20 years of experience in designing, building and maintaining efficient and secure IT infrastructures.
Among others, he is a certified: CISSP, CISA, CISM, ITIL, COBIT and PRINCE2, but his wide set of knowledge and technical management capabilities go beyond these certifications. He likes acquiring new skills on penetration testing, cloud technologies, virtualization, network security, IoT and many more.